Do you know that a plump-cute SANLEM-shaped character named "Kin-chan," in fact, inhabits in BIOTEC?
Kin-chan usually works at Nihon Kingaku Kenkyujo to make Kinshoku (Fungi-foood)・Mineral foods delivered to you to be good-tasting. And there is some information that Kin-chan freely visits the customers.
Even though Kin-chan appears to be cute-looking, within Kin-chan's round belly, "Absolute-Negative

" which is the root of Shigyo Philosophy is stuffed. With cute face, Kin-chan possesses the same passionate heart as Shigyo Sosyu who is continuously throwing himself into challenging Love and Absurdity.
  To celebrate our Enterprise Foundation month, we are offering for sale a character strap (※1) of Kin-chan, and a guidebook (※2), which Kin-chan tours around Nihon Kingaku Kenkyujo and guides you. We will be delighted to have you look at them. And if you actually would like to meet Kin-chan, we welcome you to visit Nihon Kingaku Kenkyujo. Together with Kin-chan, we await for your visit.

Kin-chan strap (¥500 including tax, it will be on sale shortly)(※1)
Birthday of Kin-chan: June 13, the First-year of Reiwa (2019) Height:3㎝ Weight: 16g
※ Birthday of Kin-chan is our Enterprise Foundation day.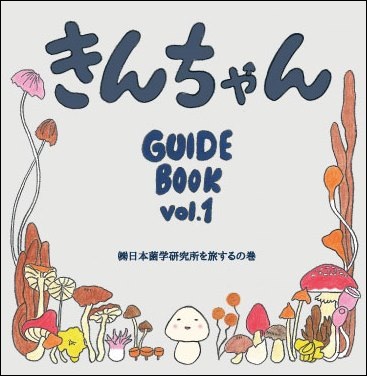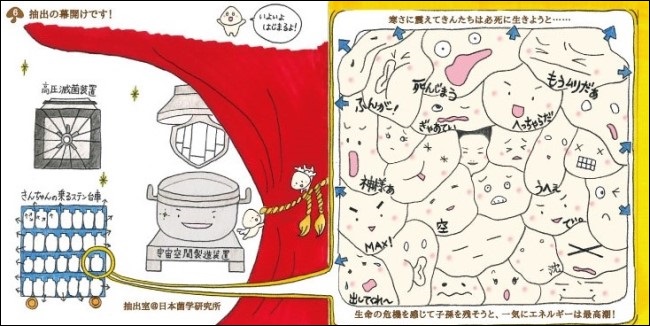 Kin-chan guidebook (¥350 including tax, will be on sale shortly) (※2)
In Kin-chan guidebook, Shigyo Sosyu's childhood photograph and illustration are secretly hidden!
As Shigyo Sosyu liked to do forward turn-head-over-heels very much, so the animated Kin-chan is also imitating him.