BIOTEC is operated based on Shigyo Sosyu's Philosophy・Principle and under a unique formation of taking the complete-consistent-system of product research-study・development・manufacture・sales and enlightenment activities. Nihon Seibutsu Kagaku Co., Ltd. manages Sales・Enlightenment Division. And the sales of Kinshoku・Mineral food and Bee-Pollen processed food and customer after-sales follow-up are operated both at the Head-office building of Kouji-machi, Chiyoda-ku, Tokyo, and the Osaka Branch-office at Hon-machi, Chuo-ku, Osaka-shi. Advocating the necessity of Kinshoku・Mineral in the modern food culture as the nucleus, and ever since the foundation in 1984, all the staff members are the product users. And we are acting accordingly to our basic policy of walk our life with our customers. We are strongly supporting our customers, not only the health aspects, but also the problems of life including the query of "What is the true healthy life?" and the overall consulting.
 And as our enlightenment activities, we offer lending-service of books in possession of Shigyo Sosyu, and the announcement of Art・Publishing Activities. And in Tokyo Head Office, permanent exhibition floor is prepared, and Shigyo Sosyu Collection could be viewed. As indicated in the words of a Roman poet Juvenal, "A sound mind in a sound body," by the enthusiastic ingestion of Kinshoku・Mineral foods, the detoxification of toxic substances deriving from the modern polluted environment, and also the activation of cells are enhanced, and the body balance will be recovered. And publications・art activities being the mental pabulum, and also the cinemas, which contribute to the Life-energy-Combustion among the outcome of the twentieth century visual arts, are recommended with a unique opinion of Shigyo Sosyu to the customers.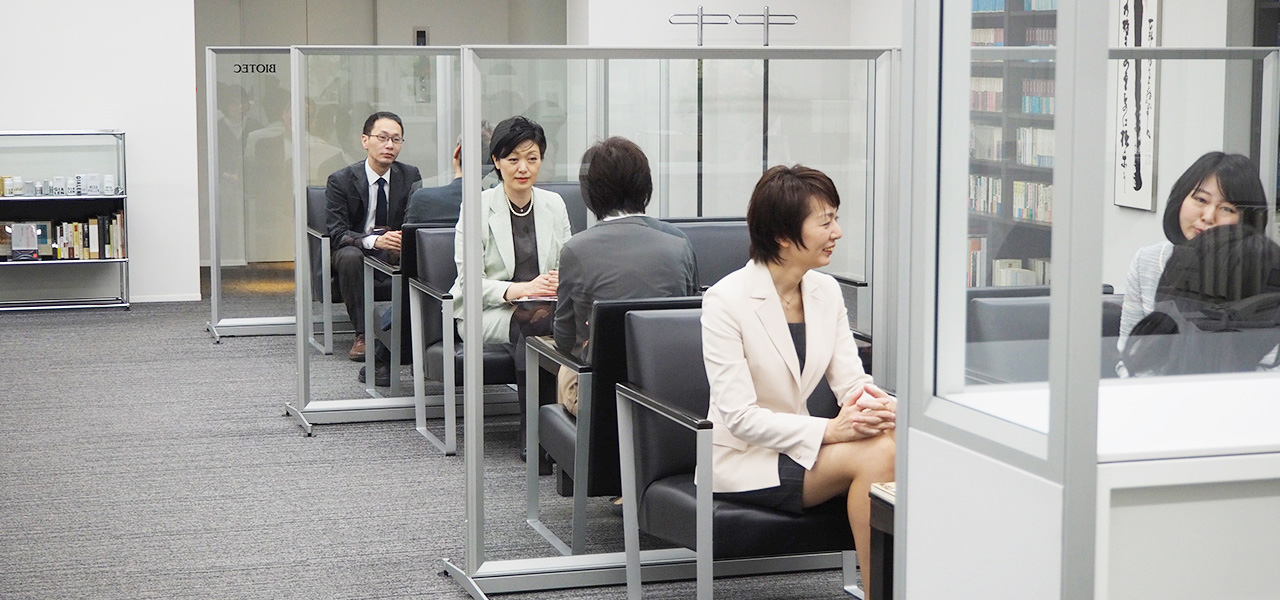 According to the necessity of the customers, in general, staff of Sales・Enlightenment division will fundamentally attend the customers face to face, and offer health advice through discussing the health and other concerns.