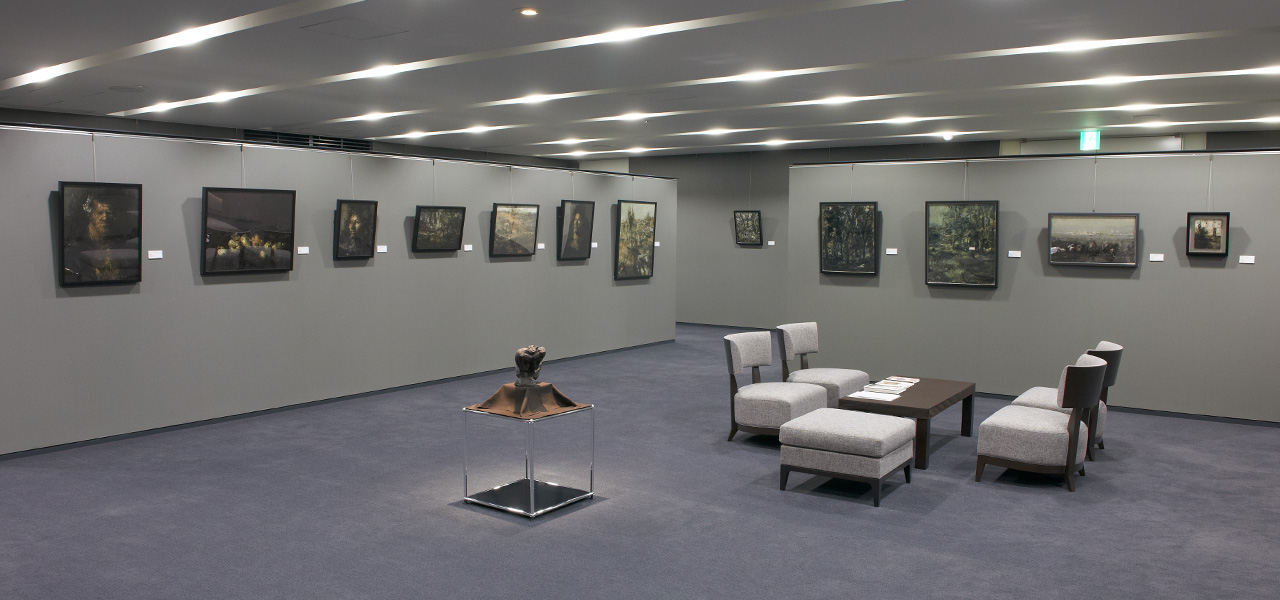 Shigyo Sosyu Collection and Memorial Gallery of Toshima Yasumasa are actively holding exhibitions not only in the permanent exhibition space, but also with other organizations. Our collection of Japanese paintings and calligraphic works, were submitted to the exhibition of Yasuda Yukihiko in the past. And the works of Toshima Yasumasa were submitted to the exhibition held at the Embassy of Spain in Japan, and under the joint auspices, we have held concerts and various cultural activities. Especially in 2018, we have held the memorial events of celebrating 150th Anniversary of the Establishment of Japan-Spain Diplomatic Relation, and the 800th Anniversary of Foundation of Salamanca University at Salamanca University in Spain, and also at the Embassy of Spain in Japan.
Spain・Salamanca University Spanish-Japanese Cultural Center
[Now, Seek after Miguel de Unamuno] Exhibition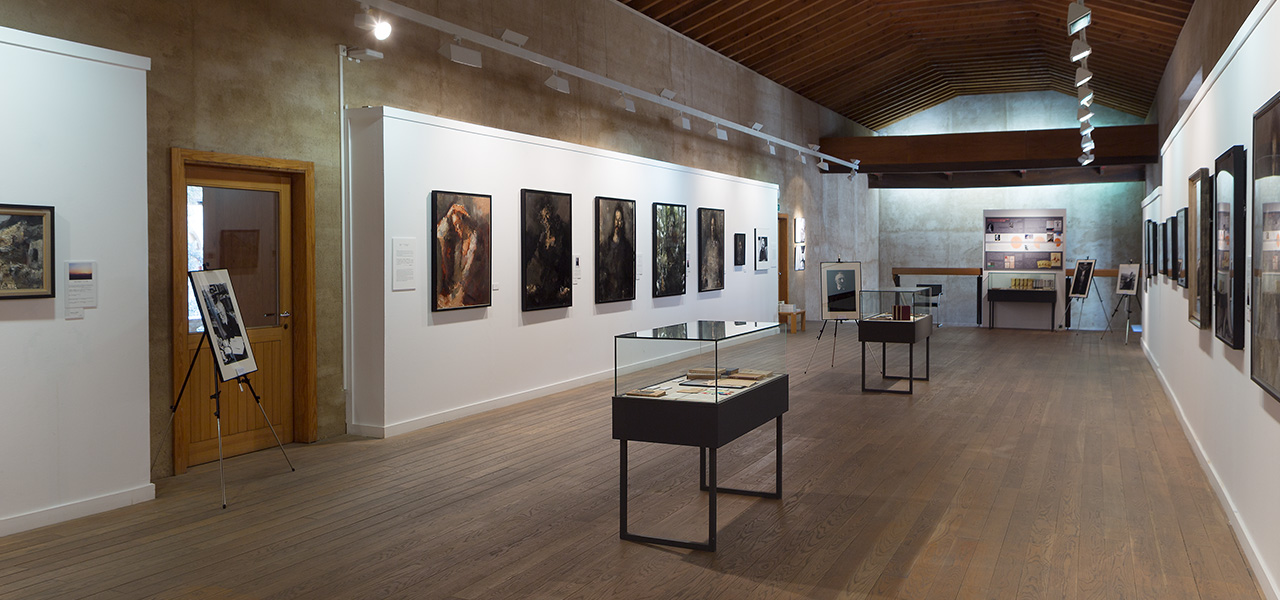 Past Records of Shigyo Sosyu Collection Displayed Exhibition・Under the Auspices/ Joint Auspices Exhibitions.
Sep.2 ~ Dec.14, 2008 / Apr.4 ~ May.10, 2009《Collection Displayed》
"Yamatoshi Uruwashi (Japan is Beautiful)" Exhibition, MIHO MUSEUM / Chiba City Museum of Art
Mar.13 ~ Apr.18, 2010《Shigyo Sosyu Collection Displayed》
"Yasuda Yukihiko – Hana o Mederu Kokoro (Admiration for Flowers)" Exhibition, New Otani Art Museum
"Yasuda Yukihiko – Rekishi ga Tanjyo no Kiseki (The Locus of the Birth of History Paintings)" Exhibition, Kawasaki City Museum
May.16 ~ Jul.5, 2015《Shigyo Sosyu Collection Displayed》
"Five Fiery Oil Painters Exhibition"
Details here
Nov.5 ~ Nov.28, 2015《Under the joint auspices of the Embassy of Spain in Japan》
"Solitary Realism – The Art of Toshima Yasumasa –" Exhibition, the Embassy of Spain in Japan
Details here
May.12 ~ Jun.10, 2017《Under the joint auspices of Cervantes Institute of Tokyo》
"Spain in the Sight of Toshima Yasumasa" Exhibition, Cervantes Institute of Tokyo
Details here
May.17 ~ Jun.15, 2018(Both exhibitions in Japan and in Spain are under the auspices of Salamanca University・Memorial Gallery of Toshima Yasumasa)
"Now, Seek after Miguel de Unamuno – Homage to Unamuno by the Japanese Painter Toshima Yasumasa –" Exhibition
Details here Virtual Site possible to view the artworks in 360 degrees in the exhibition site is here.
Sep.12 ~ Oct.9, 2018
"Now, Seek after Miguel de Unamuno" Exhibition, the Embassy of Spain in Japan
Details here
Oct.24, 2020 ~ Jan.10, 2021
"Toshima Yasumasa Exhibition" –Fire and Blackness of JOMON–
Details here
Oct.28 ~ Nov.24, 2023
"Zen y Arte Zen to Bi – Spain kara no Manazashi (Zen and Art – Reflections from Spanish Viewpoint)" Exhibition
Details here
Past Records of Shigyo Sosyu Collection Displayed Exhibitions・Under the Auspices / Joint Auspices Exhibitions