This new factory is overwhelmingly excellent that I lost my voice! It is far beyond my imagination. Therefore, I have nothing to say.
               ――From Shigyo Sosyu "Contemplate the Enterprise Foundation."

 In November 2017, following Fujioka Factory in Gunma Prefecture, new Head Office Factory was completed in Kurigi, Asou-ku, Kawasaki-shi. In the new factory, succeeding the aspiring spirit of the foundation, by efficiently applying the former manufacturing method, we have drastically reformed the manufacturing process, and installed 〈Spinning Cone Centrifugal Thin-film Vacuum Evaporator〉 to concentrate undiluted-solution of Kinshoku, and 〈Lyophilizer (Vacuum Freeze Dryer)〉 to crystallize this concentrate-undiluted-solution, and also new 〈Void-Space Manufacturing Equipment〉. And further enhancing the quality improvement of Kinshoku・Mineral foods.
 While effectively utilizing these machineries, the select few staffs of Research-Study・Manufacturing Division, plant Fungi one by one with handwork, preserving the prototype of capitalistic manufacturing process of "Manufacture (Factory Handicrafts)," and producing the products.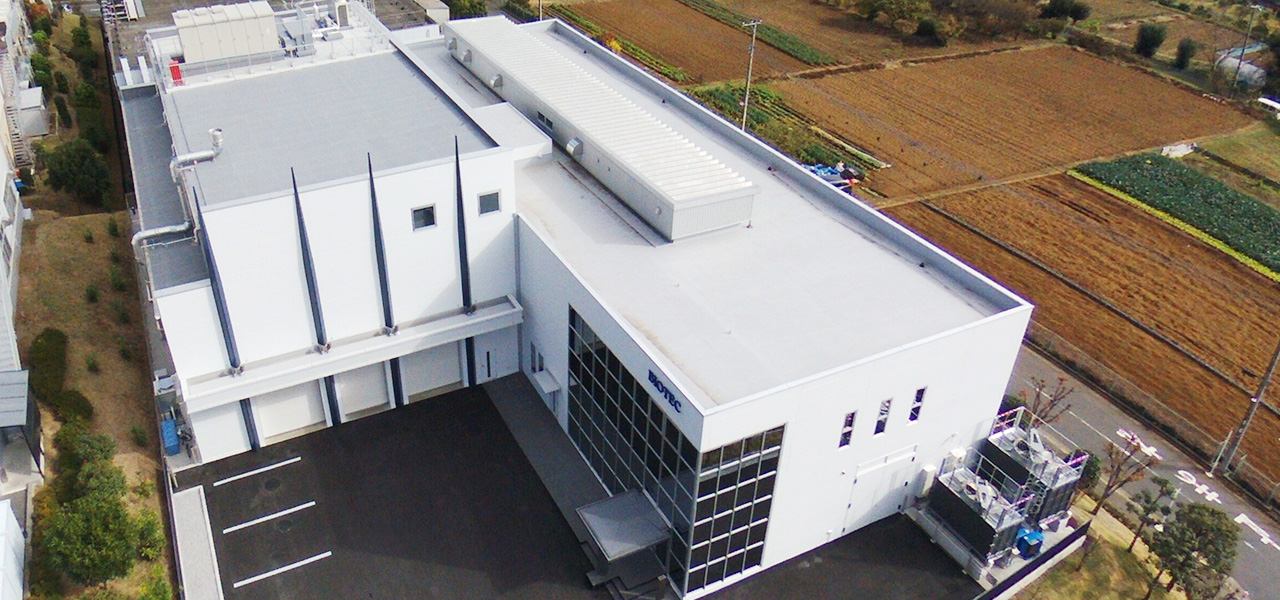 Nihon Kingaku Kenkyujo Co., Ltd. located in "Kawasaki Micon-city" Kurigi, Asou-ku, Kawasaki-shi.
"Kawasaki Micon-city" is a creative-city that Kawasaki-shi has accumulated Research & Development organizations focusing on software・communication・aircraft equipment・precision machinery manufacturers, which will lead the industry, and the future development is highly expected.
Integration of "Art" and "Work"
The distinguishing feature of our factory is that artworks are exhibited everywhere, and when visiting the factory, artworks could also be viewed. This is a manifestation of the attitude of Shigyo Sosyu, the founder and owner president, that the integration of "Art" and "Work" gives birth to the genuine health.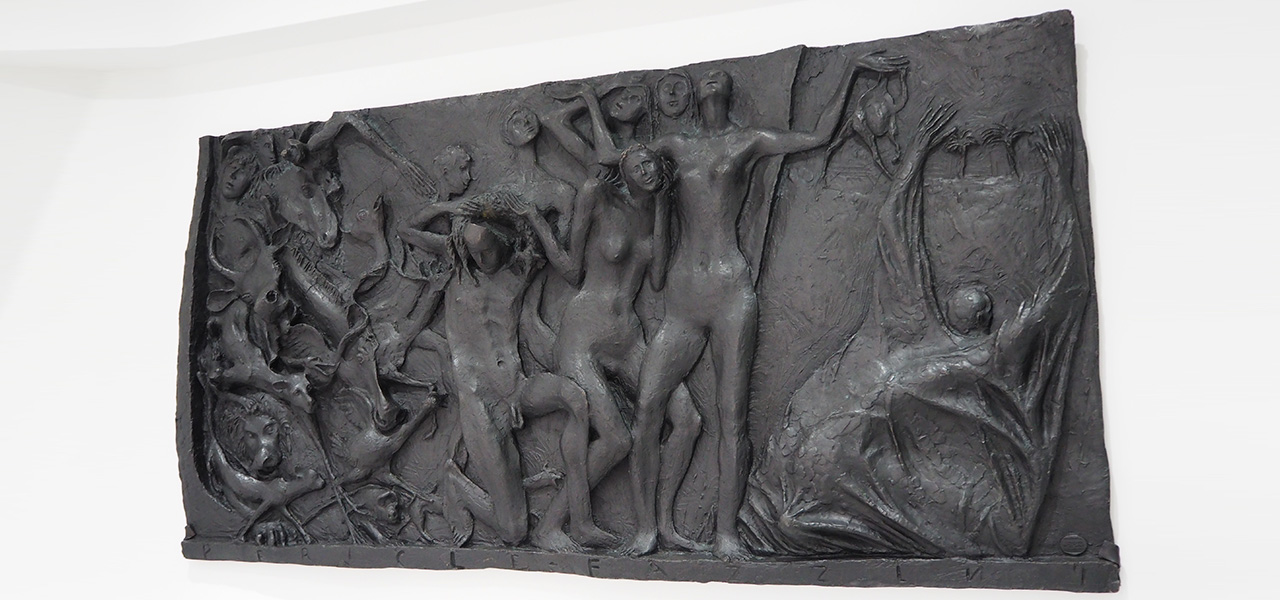 Bronze-relief titled 〈Leaving Noah's Ark〉 (1932) is hang on the second floor of the entrance hall of Nihon Kingaku Kenkyujo Co., Ltd. It is the work of Pericle Fazzini, the leading Italian sculptor, at the age of 19, and he became famous by this relief depicting a scene from the legend of Noah's Ark in the Bible. After the Deluge of God's wrath has receded, the movements of Noah, his family and animals escaping the danger, and having taken a step forward, and stepped down on the ground with full of hope are being manifested. This is a fateful work, which joined Shigyo Sosyu Collection at the time of new start, upon the completion of the new factory. Fazzini is also known for a gigantic work titled "Resurrezione" placed in Paul VI Audience Hall, Vatican.
It is a creative factory, and while touring the factory facilities enables the encounter with artworks everywhere, and this will give birth to a new conception through the coexistence of diverse space in harmony. By reservation in advance, customers are welcome to visit our factory. Guide by our staff is also available.