From Apr. 15, BIOTEC Mail-Magazine will be distributed. It will be distribute twice a month and various activities on BIOTEC such as BIOTEC Information, and MEGAHEALTH News will be distributed in this Mail-Magazine.
We will be happy to have you utilized this Mail-Magazine, which is highly concentrated version, and designed for the viewers who would like to view the summary of the central topic of the month, and also to view once again the contents published on BIOTEC Official Site and Shigyo Sosyu Official Site. Following is the sample article.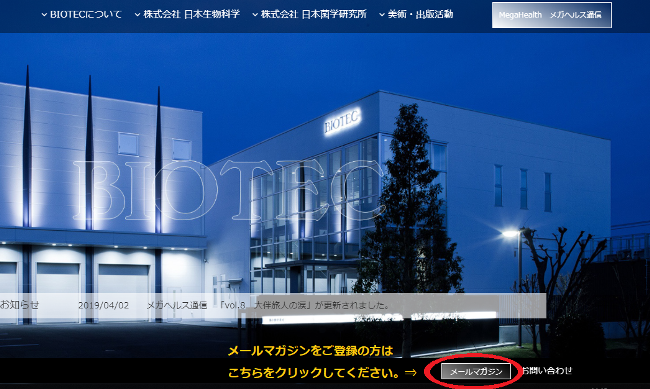 Please click "Mail-Magazine" button at the right-below of the screen.
※For registration, only the mail address is required.